als.raney@gmail.com | 405.317.3038
Thanks for visiting my site!
I am a senior at Oklahoma State University studying Strategic Communications, expecting to graduate in May 2018.
I have always had an excitement for ingenuity, inspiration and creativity, and I enjoy channeling these passions through my design, media and storytelling. Throughout my time at Oklahoma State, I have enjoyed learning how these skills and assets can help strengthen businesses by connecting them with the public. For over five years, I have owned a photography business, and this experience has helped me gain a better appreciation for the importance of communication and digital media, and the role they play in influencing people.
Through various jobs and internships, I have learned to appreciate the digital world and the importance it holds. I am competent in my skills of AP writing, Adobe suite programs, social media, design and digital media.
Thank you so much for taking your time to stop by!
Branding and Media Guides
Between classes and real-life experiences, I have received various opportunities to produce media plans and branding guides. These are important to help keep branding and media consistent across all digital platforms in order to maintain a uniformed look for companies and organizations.
Throughout my time at Oklahoma State University, I have had the privilege of being involved with Rooted Conferences, a three-day retreat every fall for students to not only experience community and fellowship, but to primarily get them plugged in to local churches and communities. I was the retreat photographer for two years, and then served on the executive team as the Productions Coordinator for one year. During my time as productions coordinator, I deigned t-shirts, produced videos, facilitated the student media team, organized the band and ran worship sessions.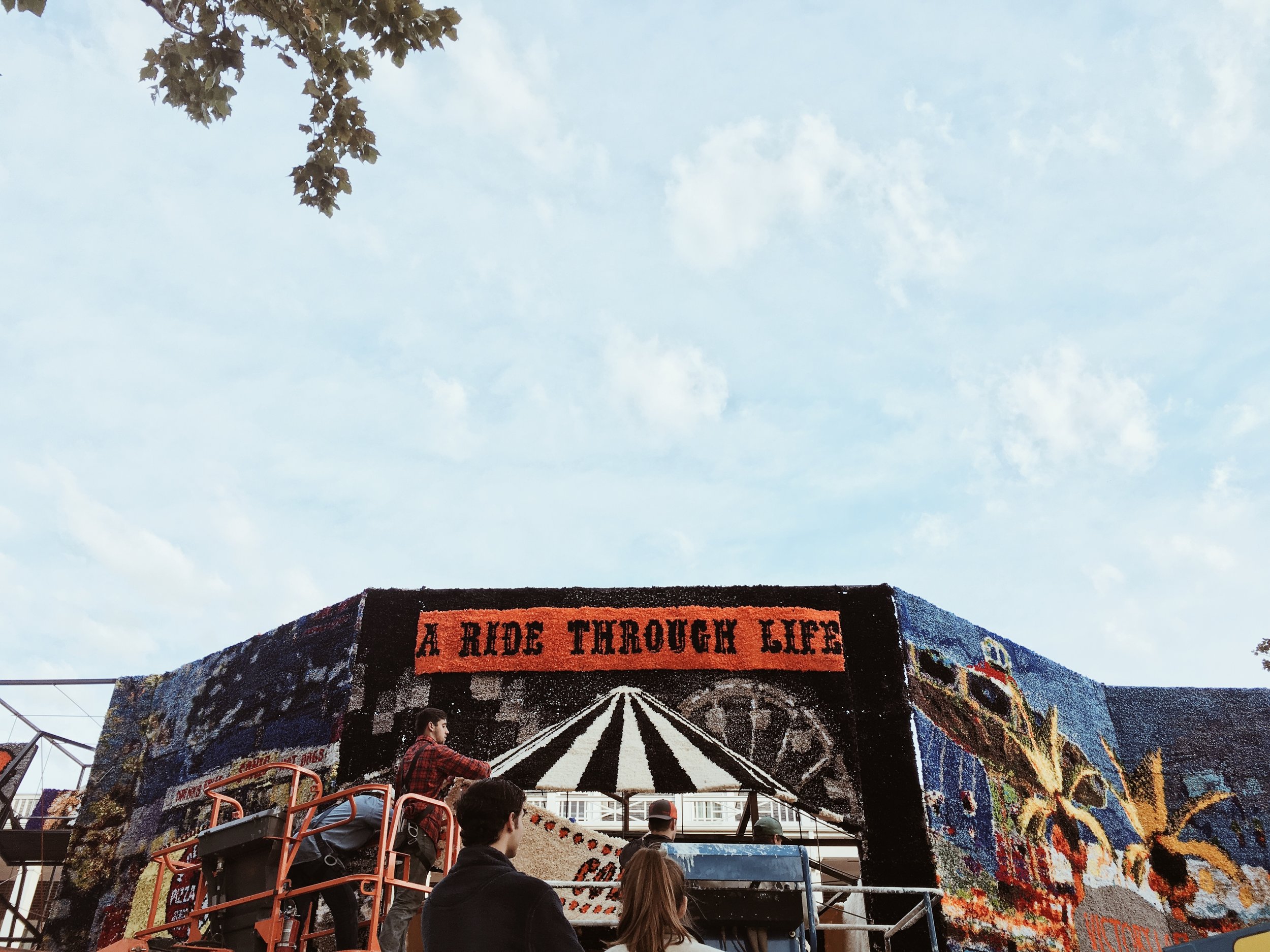 Oklahoma State Homecoming
Oklahoma State University is known for it's homecoming, which is commonly known as "America's Greatest Homecoming." I served as the design director for my national Panhellenic sorority's homecoming experience. With this position, I designed a 75 x 18 foot house decoration made completely out of metal, chicken wire and tissue paper. Over this time, I facilitated over 24,000 hours of students' work on the decoration. Our house decoration won second place among all sorority and fraternity house decorations at Oklahoma State.